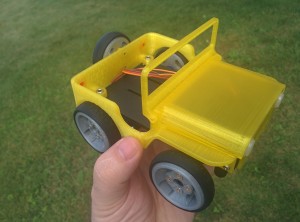 I found some interesting transparent yellow filament on Amazon from a company named Hatchbox 3D.  Results were great at about ~220 degrees with a 40% infill.

It certainly is bright and happy!

I think that I'll ditch the green I was going to use…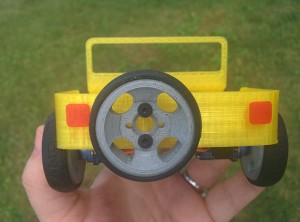 I decided to change how the spare tire is attached… it takes just a single screw instead of two. So, this picture is out-dated.

You could add some LEDs behinds the tail lights, since they pass-through to the inside of the body.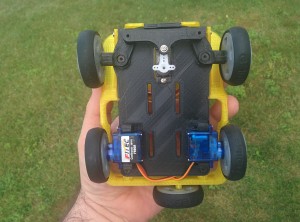 Same setup as the other cars: Fitech servos (continuous rotation) as rear-wheel drive and one micro-servo up-front for steering. 


[ Tinkercad: Jeepsie! ]